Welcome To Oghomwen 's website
Welcome
Welcome to my site.Thank you for visiting.I do hope that you find this website friendly enough.I will be very glad to hear from you.Once again,I welcome you.You will get to know more about ne after reading the about me section of this page.Thanks........
About Me
My name is Oghomwen Aigbedion.I am a web designer and a Java programmer.I live in Nigeria.I love programming a lot.During my leisure,I choose to write programs,browse,read or watch films including.......The main purpose for this site is publicity and nothing more.If you want to contact me for any reason,check out my contacts below.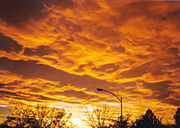 Notifying Visitors of Site Enhancements
Another idea for my home page's text is notifying visitors about the enhancements I put on my site. For example, I want visitors to sign my guestbook or fill out my survey Form E-mailer to answer questions about my site, my business, or my site's topic.
Need some extra help building your site? Here are some topics that may be helpful.
Customizing and Personalizing My Site
I might not want a large amount of text on my home page if I want to guide visitors toward my other pages. Instead of text, I can add photos or interesting links. One of the first things I would want to do is choose a template that reflects what my site is all about. Colors and themes are a great way to reinforce the message and purpose of my site.
Behind the Scenes of My Home Page
Even if I don't put much text on my home page, it's a good idea to include hidden tools that will help me promote my site, so people other than my friends and family actually see it. For example, I could add meta tags, which are hidden codes that allow search engines to find my site. I could also install stats and a counter so I know how many people are visiting. If not many are visiting, submitting my site to search engines will guide more traffic to my site.